Education System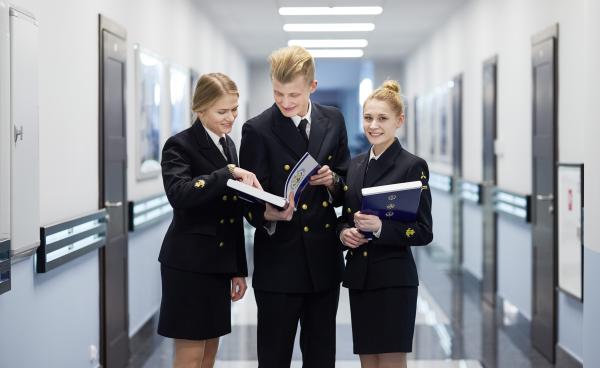 Gdynia Maritime University is a public technical higher education institution offering engineer and master degrees for prospective merchant marine officers, highly qualified specialists in ship and port operations, transport management systems and other professionals in maritime industries.
The University also conducts upgrading training courses for seagoing officers and land-based specialists. It also offers part-time studies and a number of qualifications and specialist courses.
Individual and collective governing bodies emerged in the elections manage the University. Individual governing bodies are: the Rector and Faculty Deans, while collective governing bodies are the Senate and the Faculty Councils. Particular divisions are managed by: Deputy Rector for Scientific Research and Development, Deputy Rector for Education, Deputy Rector for Maritime Affairsand the Chancellor.
From the moment of its foundation, the University has undergone many organizational changes. At present, the academic programs are organized into four faculties constituting basic scientific-educational units. The faculties are composed of departments that conduct scientific research and educational activities within their profiles of studies.
The University also incorporates organizational units that support the main research, scientific and educational activities. These are the following interfaculty units:
Foreign Language Unit,
Physical Education and Sport Unit,
and the general academic unit
At present the University organizes its scientific and educational activities within 9 fields of studies and in 42 specializations employing 74 professors, 196 readers. Moreover, there are 320 academic teachers, 64 of whom hold the seagoing officer's certificate of competency.
The Maritime University educates students within a full-time and part-time studies system. More than 5,000 students attend a wide variety of the courses offered by the University.
As it was already mentioned, Gdynia Maritime University is the owner and operator of two training vessels: the tall ship "Dar Młodzieży", famous worldwide for her beauty and racing successes, and "Horyzont II", a modern research-training vessel. Both the vessels, apart from their basic training functions, play an essential role of the ambassadors of both: the University and Poland all over the world.