Dar Młodzieży Involved in Rescue Operation During Tall Ships Races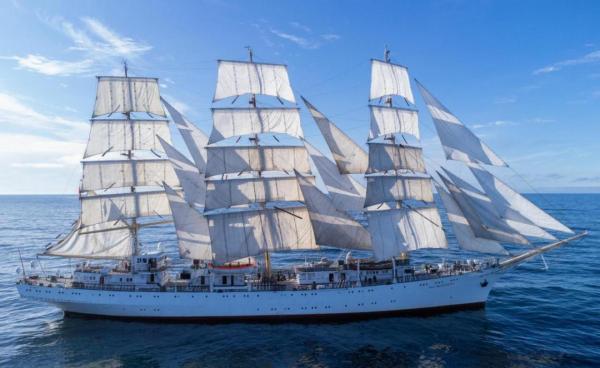 Dar Młodzieży Involved in Rescue Operation During Tall Ships Races
Gdynia Maritime University's training sailing ship, the "Dar Młodzieży", took part in an emergency medical evacuation while taking part in the Tall Ships Races - the biggest sailing regattas in the world. Soon after the start of the second stage of the race, the Dar's captain, Rafał Szymański, was contacted by his counterpart on the S/Y Tornado with a request for help for a sick crew member. The "Kotwica", a vessel owned by the Gdynia Naval Yacht club, was crewed by a 10-person Polish-Ukrainian team. A 17-year-old Ukrainian crew member suffered serious dehydration after falling severely sea sick. The captain sent out the Dar Młodzieży's RIB type speed boat to collect the patient who, after travelling around 7 NM to the Dar, was put under the care of the ship's doctor. After receiving medication, the crew member's health stabilised. Following making a full recovery, the new crew member will join second-year GMU Navigation Students on the bridge for navigational watches.
The Dar Młodzieży finished the first stage of the race, between Esbjerg and Harlingen, in the middle of the pack of 12 sailing ships.
Official Tall Ships Races site: https://sailtraininginternational.org/race-2-belgium-denmark
Follow race results live: https://cf.yb.tl/tsr2022#
Providing entity:
GMU/Gdynia Maritime University
Last edit:
b.von.schada.bo...
04.08.2022