"Dar Młodzieży" Returns from Last Voyage of the Year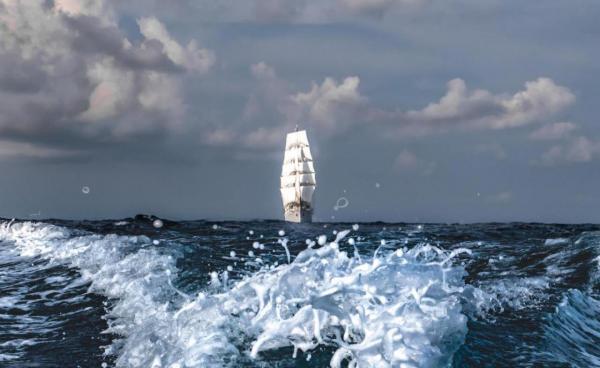 On Saturday 30th September 2022 at 9:45 am Gdynia Maritime University's sailing training ship, the "Dar Młodzieży" will return to its home port at the Pomeranian Quay in Gdynia. The white frigate is returning from its final journey of the year, with 130 students from the University's Faculty of Navigation onboard.
The Dar's most recent voyage is it's 6th training expedition of the year. It began on the 30th August when the ship left port in Gdynia, calling at Hamburg, and then Gdansk on its return. At 9:45 tomorrow, the ship will return home to the port in Gdynia.
The University's flagship training vessel takes on board each year young trainees, including maritime school pupils, GMU students, and students of its partner universities – this year from Hogere Zeevaartschool in Antwerp.
In order to carry out the internships planned for this year, the 'Dar Młodzieży' set sail on six training voyages, calling at the ports of Antwerp, La Coruna, Copenhagen, Gdansk, Rouen, Kiel, Esbjerg, Harlingen, Vlissingen, Aalborg, Rostock, Bremerhaven, Szczecin, and Hamburg. The frigate sailed 8,914 NM during 2022, taking 549 students and school pupils on board.
On July 4th 2022, the 'Dar Młodzieży' celebrated its 40th anniversary. The Polish flag was raised on the ship at the Pomeranian Quay, still the frigate's permanent place of berth.
 On 8th October 2022, the ship will take part in Gdynia Maritime University's Grand Inauguration of the 2022/2023 academic year.
Providing entity:
GMU/Gdynia Maritime University