Construction Work Update September 2022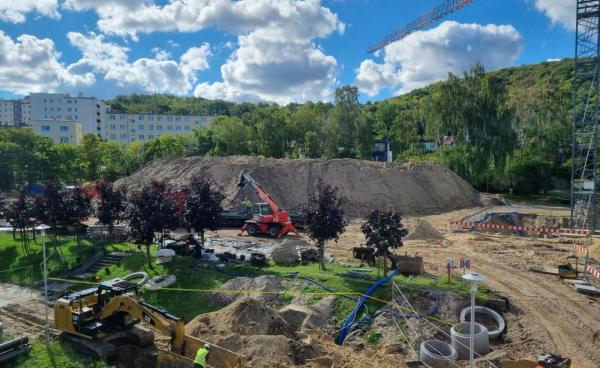 Construction work for Gdynia Maritime University's sports complex is underway. The new building will open its doors to Gdynia Maritime University students in 2024.
Work to prepare the site was initially carried out in 2020. Following the conclusion of a contract for the development of the investment on 2nd August with construction company Budimex S.A., the construction site was handed over to the company on 5th August.
After initial preparations, work is now ongoing on to remove the old groundworks and fences, and level the site in preparation for laying the foundations. This will be followed by work on sewage and drainage installations.
On 9th September a tower crane was installed to accelerate and facilitate this initial stage of the construction work.
-By the end of September 2022, we aim to lay the entire concrete slab foundations, said Artur Nowak, the Inspector of Investment Supervision, and Deputy Head of the GMU Technical Department.  
- The work is currently being carried out according to schedule, - commented Filip Malata, GMU Bursar.
Initial preparations, geological surveying, groundworks, and some construction and installation works are all due to be completed by the end of 2022.