GMU Wins Smart Growth Award 2021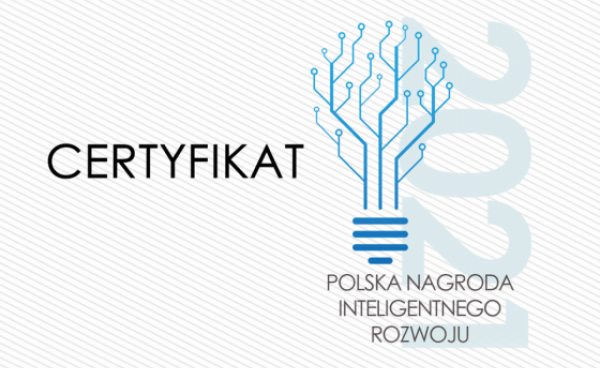 Gdynia Maritime University has received the Polish Smart Growth Award for the third time.
In 2021, the University was honoured in the category of Technological Innovation and Research of the Future for the INCONE60 - Inland Blue Transport Connector E60 project, as well as its positive approach to the dissemination of the results of University projects throughout society.
The INCONE60 project is conducted by the Economics and Law Section of the GMU Maritime Institute and is based on the innovative development of a transport simulator that supports the process of transferring loads from land to marine transport (https://simulator.incone60.eu(link is external)).
The project aims at developing local seaports, such as Władysławowo or Vordingborg. The capitalisation of solutions generated as part of the INCONE60 project has been made possible through cooperation with the ePIcenter project, in which the INCONE60 transport simulator solutions, enhanced by the possibilities offered by artificial intelligence, digitalisation, automation and technological innovation implemented additionally within the Arctic Sea region, will be used.
The mission and objectives of the Smart Growth Forum are focused on the most effective forms of sustainable growth of the economy through research and innovation. The Forum is very actively opening itself up to all stages of the development and market uptake of innovation.
The Smart Growth Forum is a recognised event within the industry that takes place every year under the sponsorship of many institutions. This year's sponsors include the Ministry of Education and Science, the Ministry of Development and Technology, PARP, NCBR, Enterprise Europe Network and the Polish Patent Office.
In 2018 Gdynia Maritime University was nominated in the category "Higher Education Institute of the Future" for its project Educational Infrastructure Supporting Practical Learning within the Faculties of Marine Engineering, Electrical Engineering and Navigation, and in 2016 for The Construction and Creation of the Academy of Fishery and Marine Sciences in the Republic of Angola project.
Providing entity:
GMU/Gdynia Maritime University