Prof. Henryk Śniegocki Made President of the Polish Registry of Shipping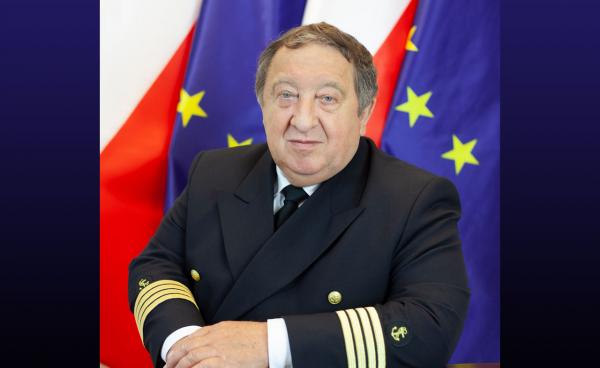 Long-serving Deputy Rector for Maritime Affairs, Professor of our University, and the recent Director of the Centre for the International Promotion of Maritime Technology and Education at GMU, Henryk Śniegocki, DSc, Eng., Master Mariner, has been announced as the new President of the Polish Registry of Shipping, one of the first maritime institutions in Poland. 
Professor Śniegocki graduated in 1977 from the Faculty of Navigation of the Higher Maritime School and has served the institution as an employee ever since (with intervals spent working in shipping). He has worked his way up through all the ranks during his maritime career on training ships - from Instructor and Officer on the Dar Pomorza to officer roles on the Horyzont, the Zenit, and the Horyzont II, through Commander of the frigate Dar Młodzieży.
Since 1990, the Master Mariner has served with Polish Ocean Lines (PLO), Polsteam (PŻM), as well as foreign shipping operators. As an academic teacher Professor Śniegocki has held positions from Senior Lecturer to Associate Professor. For many years he also occupied the posts of Deputy Rector for Maritime Affairs and President of the University's Officer Training Centre. An active educator, he is also involved in international research and education and expertise cooperatives. 
He has also worked in maritime administration and taken part in many notable projects, including those connected with the development of the Vessel Traffic Service system for Gdansk Bay, safety management within the Bay of Pomerania, approach fairway and ship mooring simulation testing for Triple E class container ships at the Deep-water Container Terminal in Gdansk, the Gdynia Ferry Terminal, and the construction of a port in connection with the Vistula Split Canal project. The dominance of shipping safety in the research work of Henryk Śniegocki as well as his experience both at sea and in ship operation make PRS's newly appointed President a valuable asset.
Providing entity:
GMU/Gdynia Maritime University