Professor Bogumił Łączyński Named Deputy Chair of the Board of Ship Owners' Association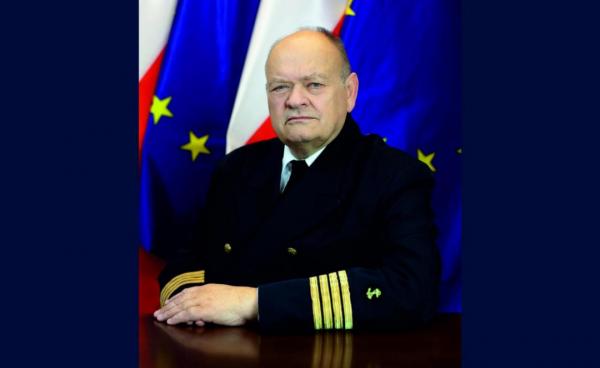 On 26th August 2022, a General Assembly of the Ship Owner's Association (SOAZA) was held during which new members of the Board of Directors were elected.  The role of Deputy Chair was entrusted to GMU professor and Director of the Ship Management Office, Dr Bogumił Łączyński.
The General Assembly began at 1 pm on board the "Dar Młodzieży",  currently docked in Szczecin.   The Association consists of 12 of the biggest ship operators in Poland.
During the Assembly, the report of the outgoing Board of Directors was adopted and a new Board of Directors was elected for a two-year term 2022-2024.
Andrzej Wróblewski, Director of Polsteam, was named Chair of the Board of Directors for a further term. His Deputy will be Dr Bogumił Łączyński, GMU professor and Director of the Ship Management  Office at GMU.
The Polish Shipowners' Association was established in 1929 in Gdynia. Its initiator and first chairman of the board was Julian Rummel, then director of the shipping company "Polish Shipping".
From its inception, the Polish Shipowners' Association brought together all major Polish shipping carriers. Its purpose was to protect the interests of its members from unfair competition and introduce a common freight, tariff and insurance policy. As an employers' association, SOA also represented Polish shipowners through their employees, as well as the maritime administration,  the Stakeholders' Council of the Ports of Gdynia and Gdansk, other professional organisations such as the Polish Shipbrokers' Association, and international shipping organisations. SOA remained active even during World War II when its headquarters were temporarily moved to London.
After the war, due to unfavourable political and social conditions in Poland for employers' unions, the Association's activities were suspended, and not officially resumed until 17th February 1983, and in practice until 3rd September 3rd 1993, following the decision of the representatives of 13 Polish ship owning companies. The first president of the newly reactivated Ship Owners' Association was Henryk Dabrowski, who at the time was the chief executive officer of Polish Ocean Lines.
The Polish Shipowners' Association deals with the following tasks included in its articles of association:
Protect the rights and representing the interests of the Association's affiliated members before the authorities and government administration, trade establishments, local government bodies, labour unions and other institutions, organisations and unions;
Represent the interests of the Association's affiliated members before international organisations;
Ensure a professional level of services is provided by members to contractors, in accordance with international standards;
Initiate and promote cooperation among members in the following areas: general principles of shipping and fishing policy, legal, technical, and documentary;
Shape and implement principles of safety and freedom of international shipping;
Support entrepreneurial development initiatives and implementing modern organisational and technical forms in shipping and fishing;
shape and improve the principles of fair conduct in maritime business.
Providing entity:
GMU/Gdynia Maritime University