University Vessel "Nest" Reaches Elbląg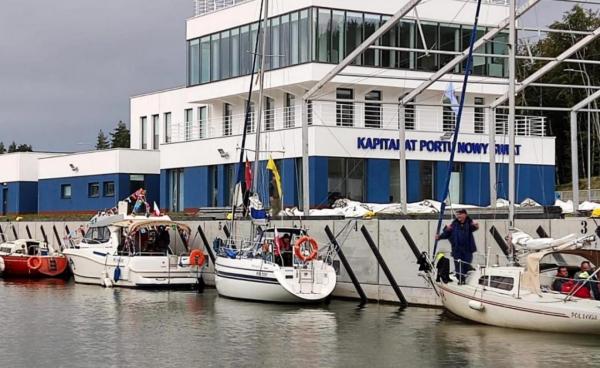 The official opening of the "Nowy Świat" Shipping Canal took place on Saturday 17th September and was opened to general vessel traffic the following day. On hand to make full use of the occasion was the crew of the University's flagship yacht "Nest", which having entered the lock of the canal in the early hours of the morning, and after completing the locking procedure, sailed into the Vistula Lagoon. 
Given the yacht's relatively large draft (2.3 m) and the shallow depths of this body of water, the lagoon was a test of the crew's ability to navigate with extreme precision. An additional complication was the ongoing dredging work, which forced the yacht to sail outside the fairway.
On the evening of 18th September, the yacht docked in the port of Tolkmicko. Early the following day, it made its way further along the canal reaching the Elbląg river before mooring at the city's yacht club.
It was here that on 29th June 2000, the s/y Elbląg, today's "Nest", which was originally intended as a training vessel for the city's youth, was christened. 
During a challenging excursion along the Vistula Lagoon, the yacht was commanded by Bosman Krzysztof Zygmański of the GMU Sailing and Water Sports Centre and representatives of Gdynia Maritime University, the University of Gdansk, and the University of Silesia in Katowice.
Providing entity:
GMU/Gdynia Maritime University