GMU and Transition Technologies-Software to Begin Cooperation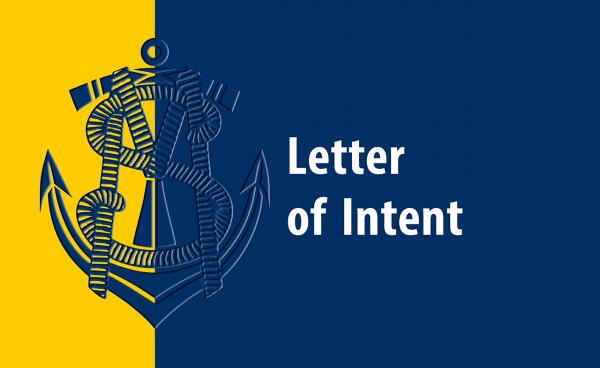 Following the recent meetings, presentations, and talks between the company Transition Technologies-Software and Gdynia Maritime University scientists, the two partners have agreed to cooperate in the building of a network of relations between science and industry. A letter of intent was signed in May by the GMU Deputy Rector for Cooperation and Development, Professor Tomasz Tarasiuk, and Roman Sałuda, the Chair of Transition Technologies-Software.
Contact with the company was coordinated by innovation broker and technology transfer specialist Anna Mazanek as part of the activities of the newly formed Technology Transfer Office, whose mission is focused on the development of business relationships and transfer of knowledge and technology, including the strengthening of academic invention, focused on innovation and current socio-economic challenges.
Transition Technologies-Software is a company that provides professional services in ICT, prioritising innovative solutions tailored to the individual needs of the customer. As part of the Transition Technologies Group, the company has more than 31 years of experience in the IT industry as well as a community of almost 400 specialists and has completed more than 500 projects to become the leader in the production of software from the gas, electricity, and public sector. The aim of Transition Technologies-Software is international development, the provision of state-of-the-art technology, and the creation of jobs for highly qualified specialists.
In connection with the extensive competencies of Gdynia Maritime University, one of the first joint activities is the consultation and exchange of experience between experts and specialists on both sides in relation to ShipDocs - a new tool for the management of customs-port documentation by merchant ship captains and ship operators created by enthusiasts at the company.
Gdynia Maritime University and Transition Technologies-Software are both committed to the continual improvement of their staff and the development of innovative solutions, which in the future will provide opportunities for cooperation in providing student internships and traineeships, and research and development work and implementation research, as well as allow for the transfer of results and implementation of joint solutions to the economy.
For more information on Transition Technologies-Software, please visit: https://ttsw.com.pl
Providing entity:
GMU/Gdynia Maritime University