GMU Scientists Nominated Again in Polish Inventions Competition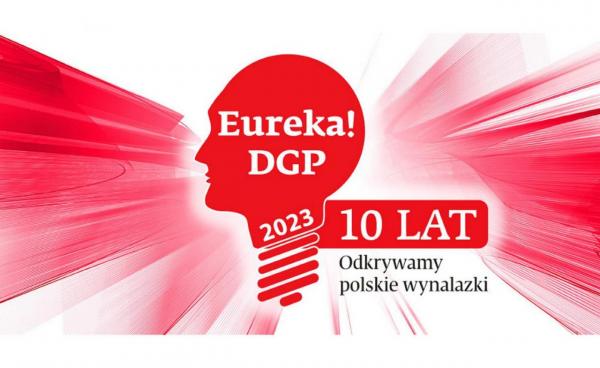 Inventors from the Department of Navigation at the GMU Faculty of Navigation,  Associate Professor and Master Mariner Grzegorz Rutkowski, DSc(Eng) and Master Mariner Paweł Kołakowski, MSc(Eng) have been nominated in the 10th Eureka! DGP – odkrywamy polskie wynalazki (discovering Polish inventions) competition.
The award is for an invention entitled "Mobile electromagnetic mooring system for small watercraft", developed based on Microgrants as part of the Innovation Incubator 4.0 project and submitted for patent protection to the Polish Patent Office and the European Patent Office. The GMU-03 microgrant provided researchers with funding for pre-implementation work aimed at adapting the invention to the needs of the prospective customer and obtaining legal protection, including the filing of a national and European patent. The guardian of the invention is Anna Żuławska, an innovation broker and technology transfer specialist in the GMU Technology Transfer Centre.
The Eureka! competition is organised by the Dziennik Gazetę Prawną newspaper, under the patronage of the Minister of Education and Science. The newspaper presents practical inventions that can have a positive effect in the workplace. The initiative mainly supports the promotion of university-based solutions and the search for companies willing to cooperate with Universities in the adaptation of outstanding solutions. In connection with the nominations made on 26th May, an article was published on the website Dziennik.pl  and in the print version of the newspaper.
For the 10th edition of the competition, inventions were submitted by Polish universities, research institutes, and scientific units of the Polish Academy of Sciences. The winner of the competition will be chosen by a panel of representatives from among the editors of the Dziennik Gazetę Prawną newspaper, representatives of content and media patrons, and sponsors.
Links (in polish):
Article on the Gazeta Prawna newspaper's website: https://edukacja.dziennik.pl/eureka-dgp/artykuly/8722898,elektromagnes-na-morzu.html?fbclid=IwAR1sHKtkAsr9AFPRtR5eQm7zH64RSOB5Z8AoWkK66gnMSLjaiWdLelxUX2E(link is external)
Description of the invention: https://eureka.dziennik.pl/wynalazki/Eureka2023_wynalazek77.html(link is external)
Competition website: https://eureka.dziennik.pl/
Providing entity:
GMU/Gdynia Maritime University