Faculty of Management and Quality Science
Contact:
Dean's office - Faculty of Management 
and Quality Science
(room B-428)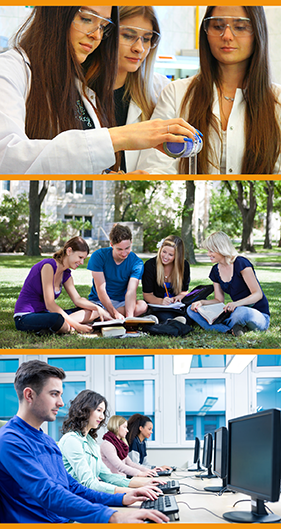 81-87 Morska St.
81-225 Gdynia, Poland
phone: +48 58 558 66 20
e-mail: dziekan [at] wznj.umg.edu.pl
Into the Modern Times with Tradition – this motto reflects the almost fifty-year experience of the Faculty and its policy, which takes into account the needs of the innovative economy. The Faculty of Management and Quality Science educates students for onshore jobs in the maritime economy and regional institutions. Its offer includes I-cycle and II-cycle studies. Since 1998 the Faculty has the right to grant a doctor degree in economic sciences within the scope of commodity science. In compliance with the decision of the Central Commission for Academic Degrees and Titles issued on 17th December 2012, the Faculty obtained full academic rights, entitling it to grant post-doctoral degrees in economic sciences within the discipline of commodity science. 
Nowadays the Faculty comprises 6 departments:
Department of Quality Management,
Department of Industrial Products Quality and Chemistry,
Department of Information Systems,
Department of Logistics and Transport Systems,
Department of Marketing and Quantitative Methods,
Department of Management and Economics.
The mission of the Faculty is "to conduct scientific research and commercialise its results and findings, raise the quality of students' education, cooperate effectively with the economic surroundings and create organisational conditions for the development of the academic community of the Faculty".