Faculty of Navigation Employee and Polish Orienteering Marathon Champion Piotr Kopacz in Interview with "Geodety" Magazine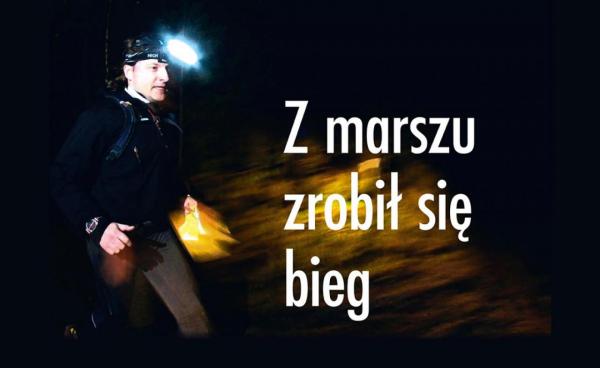 Dr Piotr Kopacz of Gdynia Maritime University's Faculty of Navigation took first place in the 100 km Polish Orienteering Marathon Championship.
The marathon took place during the Harpagan-62 Extreme Orientation Race in Bory Tucholskie on 14th-15th October 2022. Over 14 hours and 39 minutes, Piotr Kopacz ran 115 km, finding all 26 checkpoints.
On behalf of Gdynia Maritime University in cooperation with National Forests Management Agency in Gdansk, Dr Piotr Kopacz coordinates a project which will make available forest areas to the University for the creation of infrastructures that can be used by GMU students and the local community. The agreement which is the basis of the project was signed on 6th September 2022 between Gdynia Maritime University and the National Forests Management Agency in Gdansk. The project is rooted in the idea of "Permanent Orienteering Courses" and envisions the development of areas allowing for running, walking, and competitive sports, as well as training in orienteering and map reading, and generally encouraging people to spend time actively in nature (with 24/7 access for everyone). The project is due to be completed by the end of 2023.
The interview appeared in the latest issue of "Geodeta" (1/2023) and on the Geoforum.pl website. Dr Kopacz spoke about land navigation skills, orienteering events, the type of maps they commonly use, and of his own experience as a participant, organiser and coordinator of many similar events and projects.
GEODET's Geoinformation magazine is the biggest and most popular Polish monthly magazine that presents current topics of surveying, cartography, land registry, GIS, photogrammetry, remote sensing, satellite navigation, and geoinformatics. Geoforum.pl is an online portal and a comprehensive compendium of knowledge on topics connected with these topics,  providing readers with information and an opportunity to comment on them.
Providing entity:
GMU/Gdynia Maritime University