GMU Technology Transfer Office Nominated for Polish Innovation Award 2023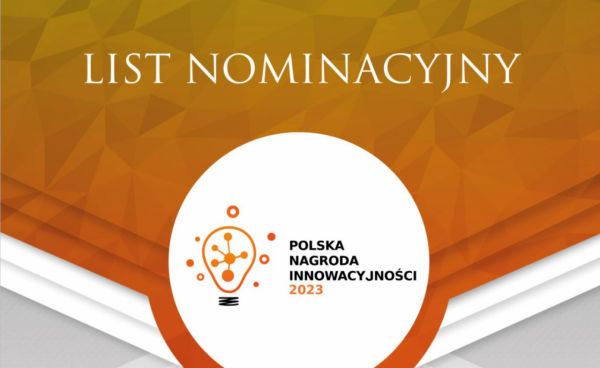 Gdynia Maritime University's Technology Transfer Office has been nominated for the Polish Innovation Award 2023.
The Polish Innovation Award is a prestigious economic award, which is awarded to the most innovative and creative universities, companies, and institutions in Poland. Winners of the award are entities whose research and development contributes significantly to the development of the economy on many different levels.
The awards will be presented  during the 10th Polish Business Congress 2023 to be held on 13th and 14th November and organised by the Polish Agency for Entrepreneurship. The 10th Polish Congress of Entrepreneurship is a business event that brings together entrepreneurs, experts and leaders from various sectors of the economy, as well as Polish University Technology Transfer Offices. The aim of the Congress is to create a platform for the exchange of knowledge, experience and best practices, promoting innovation and developing business relations. The Polish Agency for Entrepreneurship recognises the importance of cooperation between the science sector and business, the commercialisation of research and the protection of intellectual property. The organisers promote the cooperation of the University with its social and economic environment through Technology Transfer Offices. They see real value in the activity and the development of these entities, highlighting their integral contribution to the exploitation of the intellectual and technical potential of universities, the building of new relationships with the economy, the development of skills and academic entrepreneurship, the management of intellectual property, and the commercialisation of the results of scientific activity and their transfer to the economy.
This is reflected in the nomination of the GMU Technology Transfer Offices for its work in these areas. The University recognises the importance of the event and was pleased to take part in last year's Congress, where the University's R&D and technology services were presented by the  Intellectual Property and Research Commercialisation Team as part of the implementation of promotional activities as part of the 4.0 Innovation Incubator programme. (see: https://umg.edu.pl/aktualnosci/2022/umg-na-polskieski...).
Event page:  https://polskikongres.pl/
Providing entity:
GMU/Gdynia Maritime University