University Yachts Almak and Nest Attend Inauguration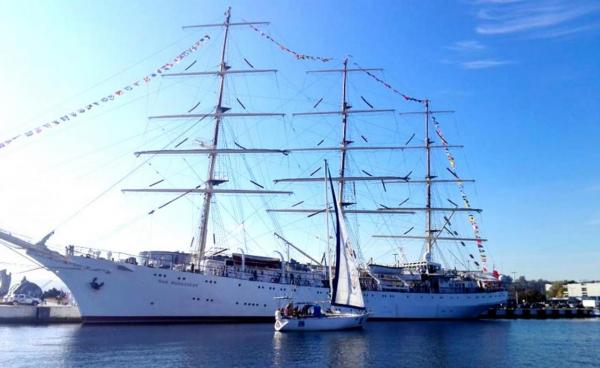 Saturday's Inauguration of the new Academic Year at Gdynia Maritime University, which took place onboard the Dar Młodzieży in Gdynia's Skwer Kościuski, was frequented by two University sailing yachts, Almak and Nest.  
Manned by crews largely made up of GMU staff, the vessels accommodated within their bows more University staff members than ever before in the history of the Sailing and Water Sports Centre.
The official start of the New Academic Year was announced by the Rector of Gdynia Maritime University, Professor Adam Weintrit, a fact that was confirmed by the sounding of the siren onboard the Dar Młodzieży, as well as those of the two yachts.
After the inauguration ceremony, the crews of the Almak and the Nest set sail on a leisurely trip around Gdansk Bay, enjoying the beautiful weather. 
Providing entity:
GMU/Gdynia Maritime University