Competencies for Offshore Wind Energy Conference Held at GMU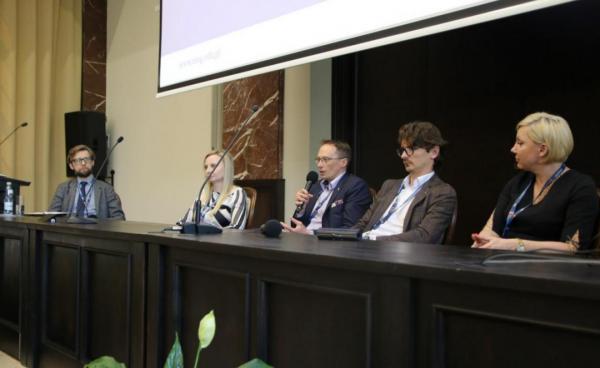 Gdynia Maritime University hosted the "Competences for Offshore Wind" international conference organised by the GMU Offshore Wind Energy Centre on Wednesday 17th May. The conference was attended by 100 representatives from the offshore wind sector and the educational community, including universities, schools, and training centres.
The availability of adequate competencies in the labour market is one of the conditions necessary for the achievement of ambitions and plans in the energy transition process in Poland. Providing professionals for the wide range of roles involved in the construction and operation of offshore wind farms requires a visionary approach, which is both long-term and coordinated.
During the conference, experiences and good practices from the Danish, Dutch, German and French markets were presented. Discussions focused on activities undertaken in vocational training, higher education, and postgraduate and specialist programmes, as well as initiatives conducted by development companies. Speakers also analyzed the opportunities, challenges and objectives of the Polish educational system in the development of competencies for offshore.
The conference was held under the honorary patronage of Mieczysław Struk, the Marshal of the Pomeranian Voivodeship, and the Rector of Gdynia Maritime University, Professor Adam Weintrit. The conference's partners were the Polish Offshore Wind Energy Society and the Pomeranian Competence Centre for Renewable Energy in Rumia.
The media partners were Gospodarka Morska and Baltic Wind. Sponsorship of the conference was provided by LinkedbyOffshoreWind.
For participants and speakers alike, the conference provided a valuable opportunity for productive dialogue between the business and education communities on the development of human capital for offshore wind.
Providing entity:
GMU/Gdynia Maritime University