Further Progress for GMU in Higher Education Institution Rankings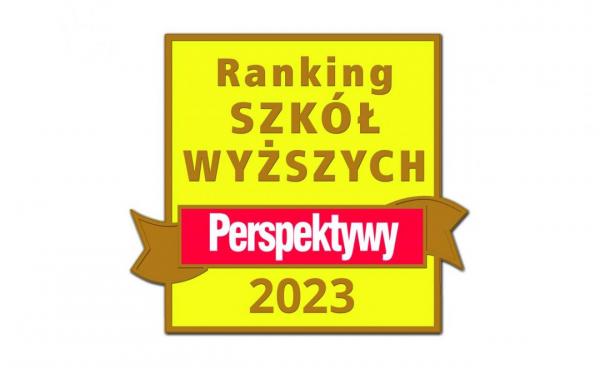 It is with great satisfaction that we report further improvement in University's position in the "Perspektywy" Ranking of Higher Education institutions in Poland. In the latest rankings, published for 2023, Gdynia Maritime University has risen to 54-61 position from the 61-70 position it held last year. There has also been an improvement in the ranking of technical higher education institutions with GMU now occupying 16th place – an improvement of 4 places on last year's ranking.  
Especially encouraging is the University's improved performance in this year's rankings in reference to 13 indicators in 5 categories. In particular, GMU received 100 points, the highest result among all higher education institutions in Poland, for its effectiveness in gaining external funding for research.  
The indicators and areas of the 2023 ranking in which our University received an increased score include:
Scientific potential
- evaluation of scientific activity
- satisfied staff with the highest qualifications
- rights to award doctor of science degrees (habilitation)
Innovation
- patents and protection rights in Poland
- the University's contribution to the achievement of the UN Sustainable Development Goals,
Scientific efficiency
- obtaining external funding for research (highest result in the country)
- development of own staff
- FWVI (Field-Weighted View Impact)
- Top 10 (Publications in Top 10 Journal Percentiles)
Training conditions
- availability of highly qualified personnel
Internationalisation
- international students
- ICI (Collaboration Impact)
- multiculturalism of the student community
The results of the "Perspektyw 2023" Ranking allow us to look with optimism at the future development of Gdynia Maritime University, and are a reminder of the importance of our daily work in research and education, as well as the development of international cooperation that will enable us to achieve even better results next year.
Providing entity:
GMU/Gdynia Maritime University