GMU Choir to Perform at Film Music Concerts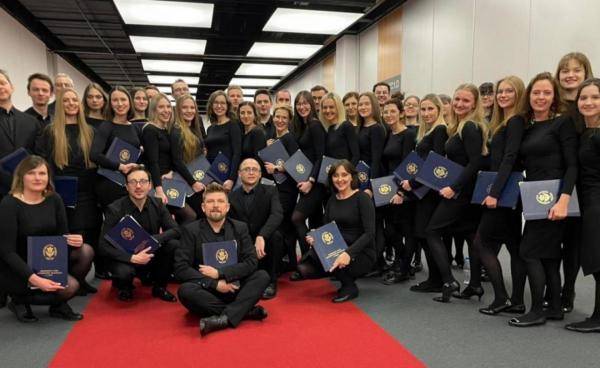 Gdynia Maritime University's Academic Choir will perform at three upcoming concerts of film music this month. The events are scheduled to take place as follows:
17.03.2023 GDAŃSK/SOPOT - Ergo Arena
19.03.2023 ZIELONA GÓRA - Sport and Recreation Centre
31.03.2023 SZCZECIN - Netto Arena
The choir will perform alongside the Royal Symphony Orchestra, conducted by José Maria Florêncio.
Presenting the events will be Tomasz Kammel and Joanna Kuberska.
The concerts will also see performances by special guests, Justyna Steczkowska, Alicja Szemplińska, and Michał Szpak.
Audiences will be treated to orchestral suites from films such as Star Wars, The Lion King, Pirates Of The Caribbean, The Dark Knight, Jurrasic Park, Inception, and Cinema Paradiso.
Tickets are available at: www.royalconcert.pl
Providing entity:
GMU/Gdynia Maritime University