GMU Crew Wins Regatta in Memory of Juliusz Sieradz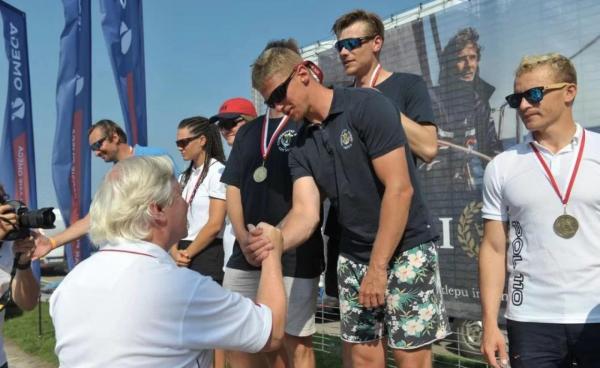 From 18th to 20th August 2023, a Regatta in memory of Juliusz Sieradzki was held in Puck. After twelve races across three days of fierce competition, the GMU team of Jędrzej Charłąpowicz, Bartosz Sadowski and Bartłomiej Banasik, competing in yacht POL 654, took first place in the Omega Sport class. Our team's win, which took place in the demanding conditions of weak, very weak and variable winds, is all the more impressive due to the high level of competition among the crews taking part. The success is also of a wider significance. The next regatta in which team GMU will compete is part of the Polish Cup and towards which points gained during the Puck regatta will count and improve our standings in the Omega class competition.  
Photos in the gallery kindly provided by sailing portal.info. All photos by Tadeusz Lademann.
Providing entity:
GMU/Gdynia Maritime University