Modernism in Europe - Modernism in Gdynia International Scientific Conference Held at GMU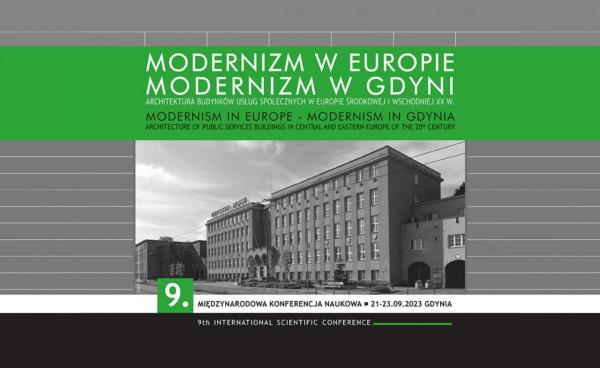 From 21st to 23rd September 2023, researchers and enthusiasts of modernist architecture from Poland and Europe will meet in the main building of the Gdynia Maritime University for the 9th International Scientific Conference "Modernism in Europe - Modernism in Gdynia". The conference is open to the public and anyone with an interest in modernist architecture can attend.
This year's event will focus on the architecture of public service buildings in Central and Eastern Europe of the 20th century. Culture houses, holiday homes, school buildings, and social buildings are just some of the architectural types that will be discussed. As always, part of the conference will focus on Gdynia. The last day will take place on the grounds of selected examples of modernist public service buildings in Gdynia.
Detailed Programme of Events: (available for download [in Polish])
 
Providing entity:
GMU/Gdynia Maritime University