The centenary celebrations of Gdynia Maritime University
The Year 2020 was very important date for Gdynia Maritime University. This year the 8th of December It was the 100th anniversary of the ceremonial opening of the Maritime School in Tczew and the flag-raising of the Polish Merchant Navy on the school building. Over the course of the century, the name and location of the University has changed, but one thing that has remained unchanged to this day is the serving of the Polish sea.
2020 was also a special year for all the world affected by the coronavirus pandemic. The restrictions in force introduced changes to the program on the 100th Anniversary of GMU. In the changed formula, the celebrations on December 8, were held according to the plan adopted by the University.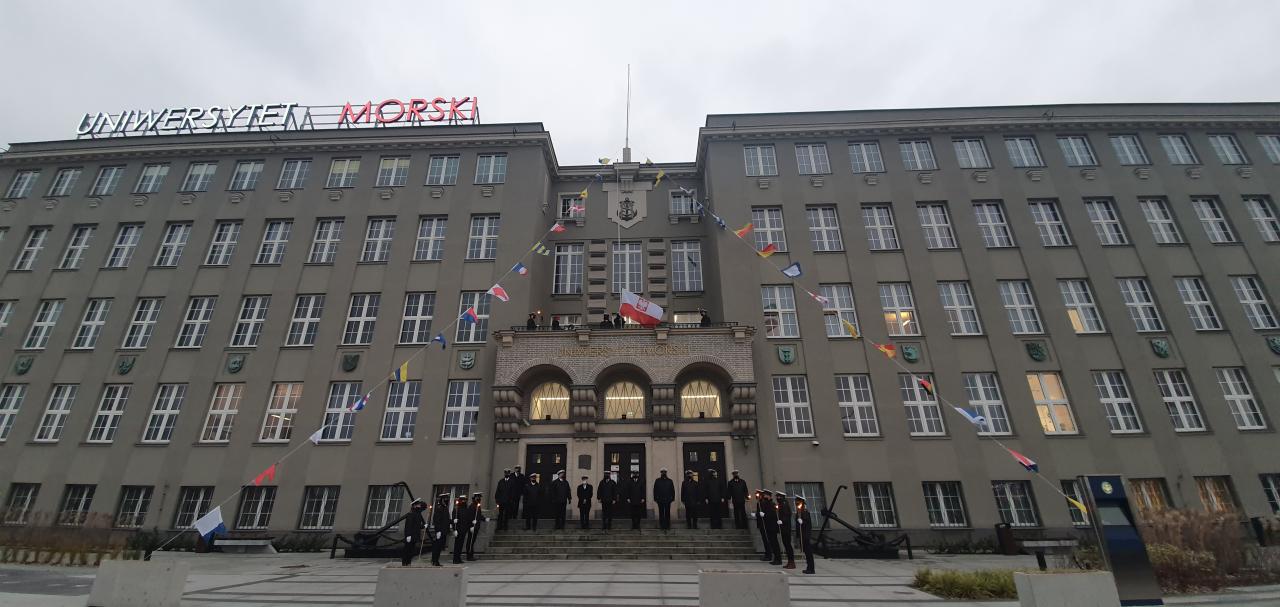 It started, like each year, with flag-raising in front of the main building of GMU.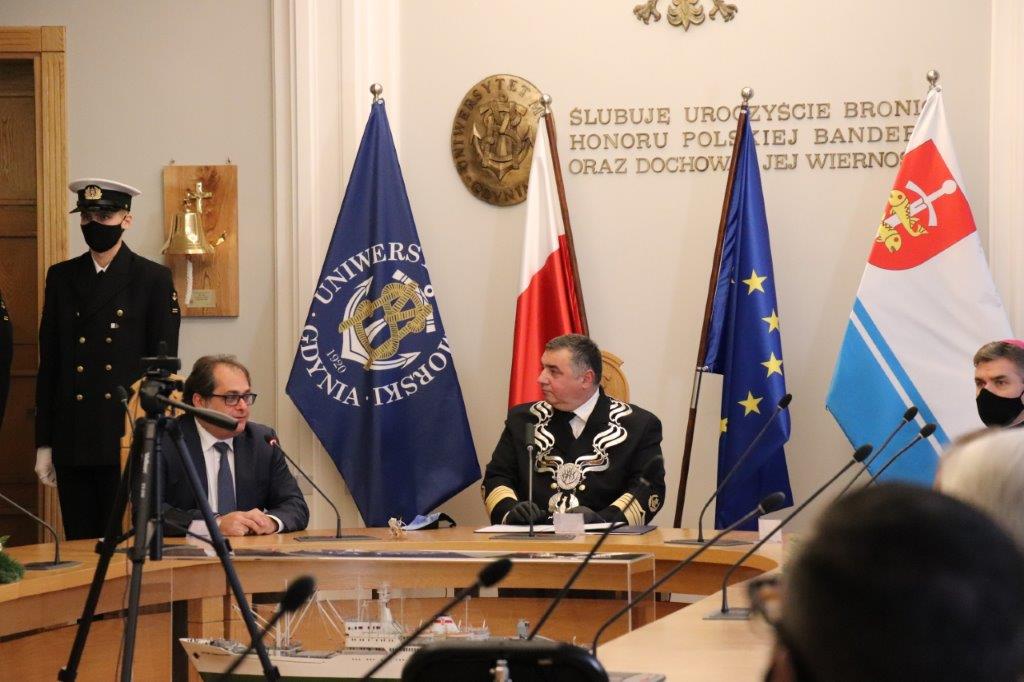 The solemn Senate meeting on the occasion of the traditional School Anniversary and the 100th Anniversary of Polish Maritime Education was convened in the remote mode. That was an opportunity to present awards and orders of merits for considerable service for the development maritime education and GMU were presented.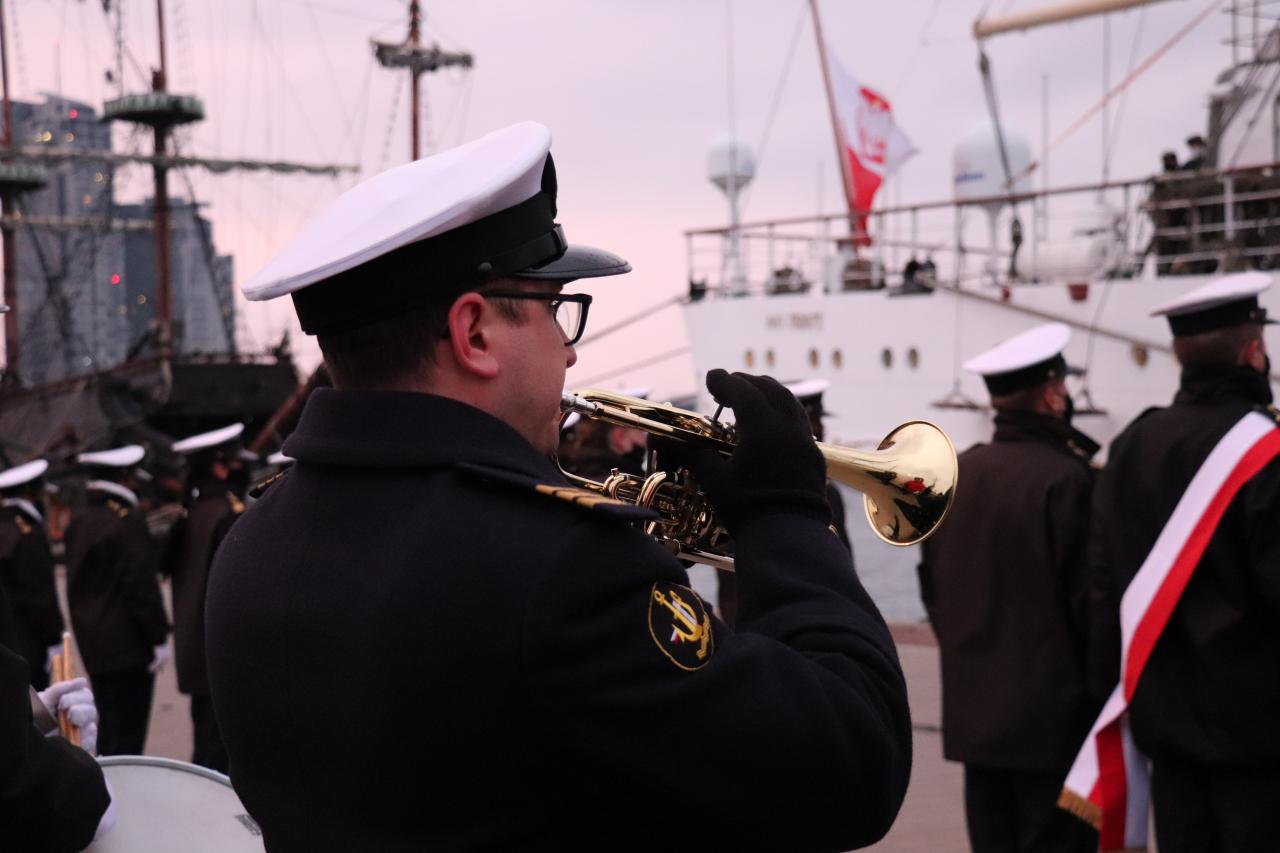 At the Pomeranian wharf, at the mooring point of Dar Młodzieży, a Remembrance Appeal was held to honor all those who left for the eternal watch. With this solemn memorial, we remembered the directors, lecturers, employees, students and graduates of the Maritime School in Tczew and the Gdynia Maritime University, who are no longer with us, and who have become part of the 100-year history of the University.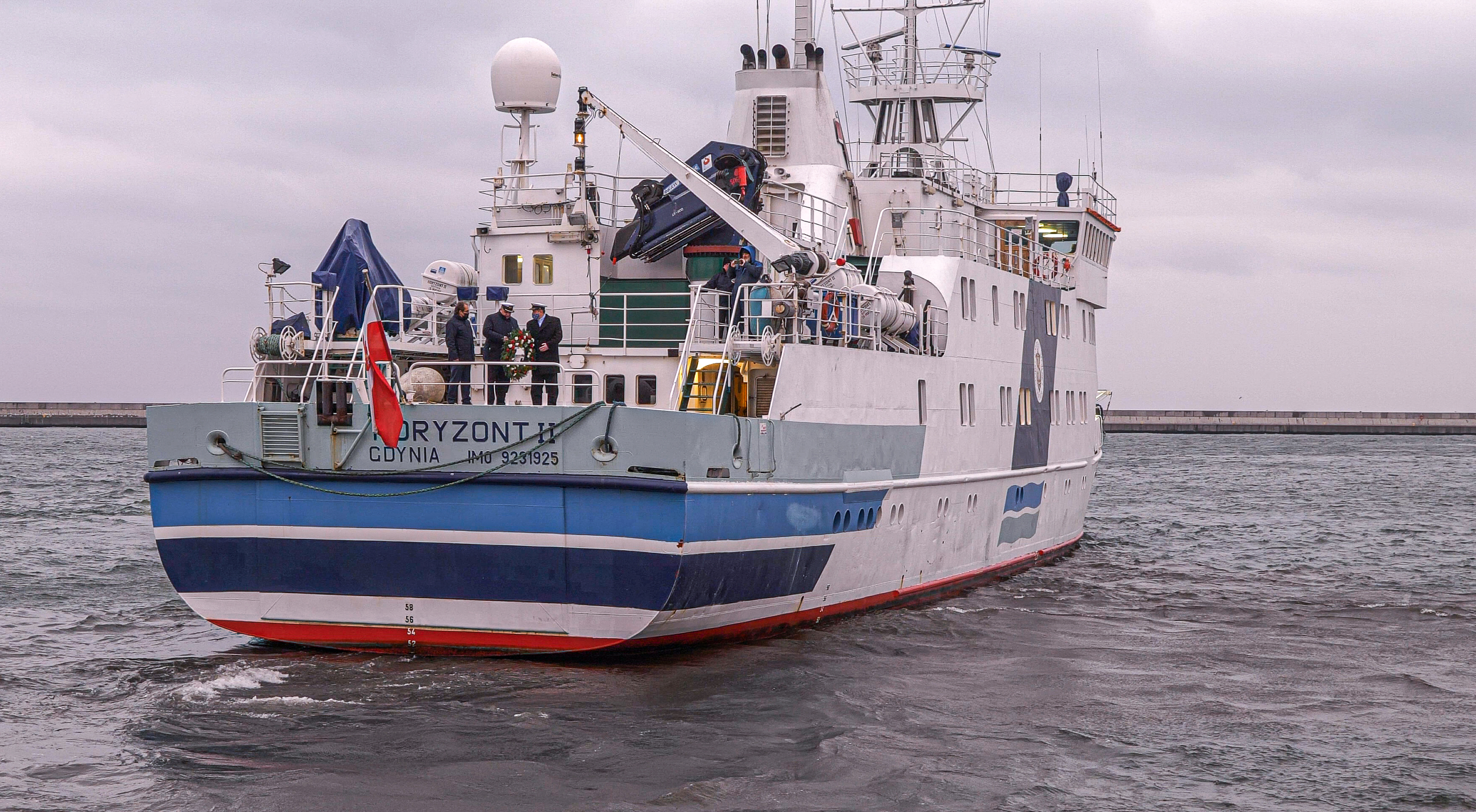 After reading the Remembrance Appeal, Rector, prof. Adam Weintrit, the Secretary of State in the Ministry of Infrastructure, Marek Gróbarczyk and the Chaplain of the Maritime University, pr. Edward Pracz, threw a symbolic wreath into the Gulf of Gdańsk from the deck of the training ship Horyzont II.
On the occasion of the anniversary, we received best wishes and congratulations from universities and institutions cooperating with the GMU.
Special thanks go to:
The International Association of Maritime Universities
Shanghai Maritime University
Hochschule Bremerhaven
Pîrî Reis Üniversity
Nikola Vaptsarov Naval Academy
National University "Odessa Maritime Academy"
Polish Naval Academy
Academia de pesca e Cincias do Mar do Namibe
Arab Academy dor Science, Technology and Maritime Transport
Conference of Rectors of Polish Universities of Technology
The Silesian University of Technology
Batumi State Maritime Academy
Gdańsk University of Technology
Constanta Maritime University
Warsaw University of Technology
Tallinn University of Technology
Hochschule Wismar  University of Applied Sciences Technology, Business and Design
Liverpool John Moores University
Satakunta University of Applied Sciences
AGH University of Science and Technology
International Hydrographic Organization.
We would especially like to thank the universities and institutions cooperating with Gdynia Maritime University for the greetings and wishes sent on the occasion of the 100th Anniversary of the University.
We invite you to watch the movie.