Doris Schiedek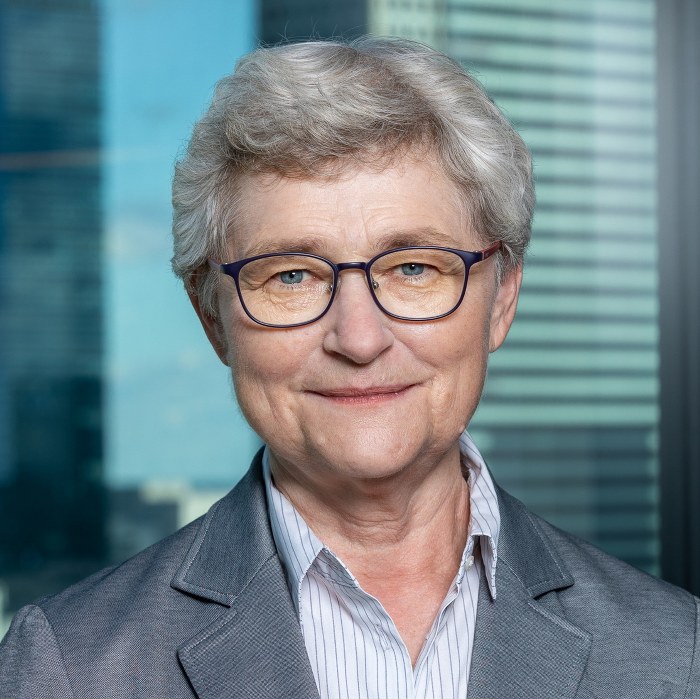 Doris Schiedek is a Senior Project Manager with more than 10 years of offshore wind experiences, with the focus on project development. She applies her broad knowledge in advising on linking environmental & permitting requirements with technical concepts.
Doris holds an MSc & PhD in Natural Sciences from Münster University in Germany. On her current position she can build on more than 25 years' experience as marine & environmental scientist and lecturer at different European universities and research institutes. She has also acted as environmental advisor to the Greenland government, gaining profound experiences regarding offshore structures and their interactions with the Arctic marine environment.
In 2012, she joined Ørsted, being DONG Energy at that time, a Danish global energy company. Since then, she has worked on development of offshore wind projects in various markets in Europe (e.g., Germany, Denmark) and Asia (Taiwan, Japan, Korea). Currently she is based in Warsaw where she is leading Ørsted's environment & permitting activities in Poland and the Baltics since March 2021. Regarding the Polish offshore wind market, she is engaged in the development of Baltica 2 and 3, the largest offshore wind project in the Polish zone of the Baltic Sea, developed in a joint venture with PGE, and in obtaining location permits for new offshore locations together with ZE PAK.
In applying her extended project management knowledge and skills and practical experiences from interacting with a wide range of stakeholders, she contributes to the development of offshore wind projects in various regions.