Jens Wulff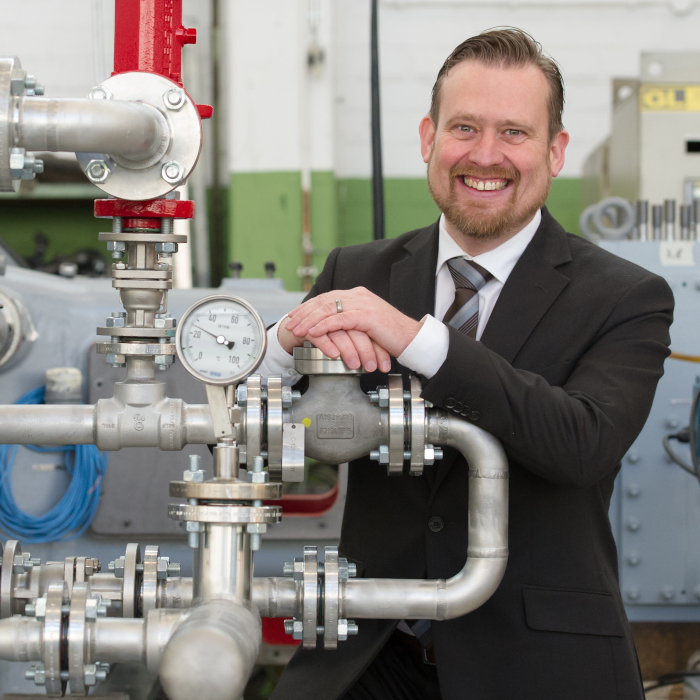 Jens Wulff is the Managing Director of plant engineering company NEUMAN & ESSER DEUTSCHLAND with almost 10 years of renewable hydrogen experience, focusing on compression and, more recently hydrogen generation and end usage. He uses his knowledge along the H2 value chain to enhance various renewable business cases by offering integrated solutions all along the value chain while also offering the corresponding services from installation, commissioning, maintenance and operations.
Jens holds a Dipl. Eng. degree in Aeronautical Engineering from the Bundeswehr University Munich and an MBA from the University of Applied Sciences for Economics and Management FOM. He is holding webinars and presentations with a special focus around energy transition and sustainability projects.
In 2012 he joined NEUMAN & ESSER GROUP and started to work as a project manager for on- and offshore compressor plants for refinery, gas and chemical applications. In 2014 he moved to an Area Sales Manager position, starting the first renewable hydrogen compression projects for the company. From 2017 until the end of 2021 he headed the production companies of NEUMAN & ESSER and, with his team, completed several projects in the field of digitalization and operational excellence. In parallel he pushed the business development of renewable hydrogen in the company and also was involved in acquisitions and partnerships along the H2-value chain. Since 2022 he is, among the traditional business, responsible for the sales and realization of renewable hydrogen projects. Several of the current and nearer future projects involve the integration of wind power with the H2 economy to solve the main challenges of buffering production volatility and transportability of energy.
With deep practical insights from planning to final realization and operation of plants he strives to contribute to the successful transition of our energy systems towards sustainability and carbon neutrality.