Tomasz Wrzesiewski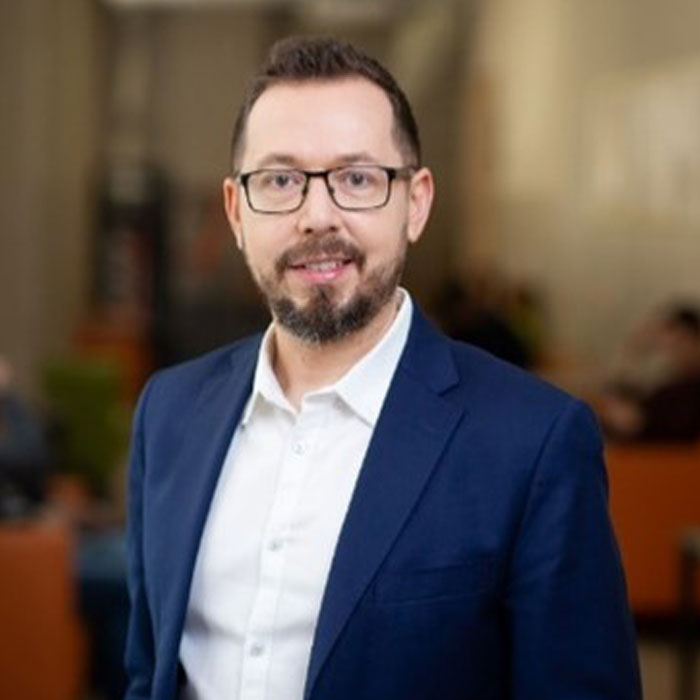 Tomasz Wrzesiewski is a business consultant with 20 years of experience. He is a lecturer of Postgraduate Studies in Project Management at the University of Warsaw, MBA lecturer at renowned Polish universities, and a guest lecturer at Växjö University, Sweden. He graduated from the Management Department of the University of Warsaw and the Canadian International Management Institute.
Tomasz specializes in developing and implementing dedicated business solutions in the area of project management, strategic management and restructuring. He subscribes to and promotes Agile, Critical Chain Project Management, Business Process Development and Load Factor Scheduling methodologies. Tomasz has designed and implemented project management processes and introduced a project management office (PMO) in many companies and institutions. He has also been involved in various consulting projects for clients including: Municipal Office of Wrocław, Inoutic GmbH, Fortum Power and Heat, Euro-tax, Deutsche Bank, PGE, Broen Oil&Gas, European Parliament. He has conducted training workshops in Germany, Belgium, Kuwait, the Czech Republic, Poland and Ukraine.
Tomasz is experienced in designing and developing dedicated online solutions which support project management. He is the Head Software Development Consultant in A-dato (The Netherlands).
In recent years he has supervised several infrastructural projects in Poland and Balkans.