Faculty of Marine Engineering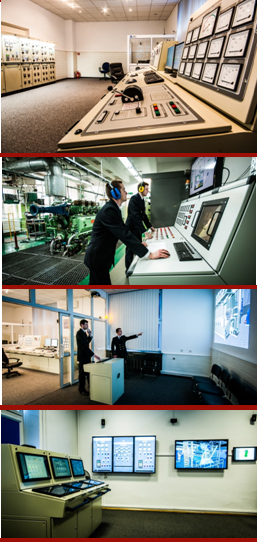 Contact:
Dean's Office – Faculty of Marine Engineering 
(room A-202)
81-87 Morska St.
81-225 Gdynia,  Poland
tel: (+48) 58 55 86 321 / 678 / 292 / 399
fax:(+48) 58 558 63 99
e-mail: dziekanat [at] wm.umg.edu.pl
The Faculty of Marine Engineering is one of the two oldest faculties at Gdynia Maritime University (GMU). The history of the Faculty dates back to the interwar period when in 1920 the Maritime School was established in Tczew with two faculties: navigation and marine engineering. 
Today's Faculty comprises 4 departments:
Department of Physics,
Department of Marine Maintenance,
Department of Engineering Sciences,
Department of Marine Propulsion Plants.
The Faculty's mission is to educate students at the highest level to produce personnel to effectively meet the challenges of modern maritime transport and the maritime economy in Poland and abroad and conduct scientific research related to the construction and operation of maritime technical systems. 
The GMU Faculty of Marine Engineering is the first university faculty in Poland to attain an ISO 9001 quality certificate - a guarantee of high-quality education and research.